Deborah A DeMarta, MD, FACS, FAARFM, NSCACPT, CPTS
---
Dr. DeMarta is a top-notch colorectal surgeon and functional medicine specialist. Dedicated to helping her patients who have extremely challenging internal and gastrointestinal disorders, she has focused her care towards lifestyle behavior and nutritional changes for the better part of twenty years. She uses her surgical skills with great care, caution, and precision.

Using the latest methodology and blood chemistry Dr. DeMarta has achieved a high level of success with patients avoiding surgery and invasive procedures by controlling, and in many cases, reversing chronic conditions such as non-insulin dependent diabetes, hyperlipidemia, Crohn's Disease, colitis, inflammatory bowel disease, and other associated conditions. Dr. DeMarta is highly proficient in blood chemistry analysis and interpretation, which required hundreds of hours of training and experience.
---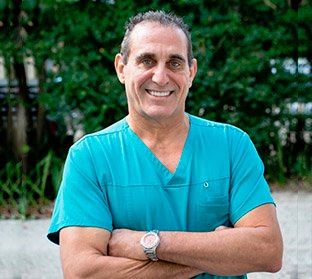 Victor J. Diodato, PMD
---
Victor J. Diodato is our Director of Clinical & Surgical Services specialized in Emergency Medical and Critical Care.
He is a PMD with over 25 years of experience on the field; working as a Dr. Assistant during surgery and as a member of the Pre-op and Recovery Room team at the Lawnwood Hospital. 
He is currently working as a Fulltime Assistant at BlueWater Surgery Center in PSL and Surgery Center of Stuart with Procedures like:
- Advanced Cardiac Life Support
- Pediatric Advanced Life Support
Victor has spent the last 5 years overseas as Chief Medical Officer of a Critical Care Madivac.
At the Institute of Health and Wellness he assists Dr. DeMarta with Surgery on Anti-Aging Stem Cell Research.
---
Pamela Consbruck, RFS, RBW, LE, CCE/CME
---
As head of Aesthetics at Institute of Health and Wellness, Pamela started her career in skin care and medical esthetics 13 years ago working with world renown Cosmetic Dermatologist, Dr. Fredric Brandt in Miami, overseeing 150 accounts for his Skin Care brand, Dr Brandt Skin Care. Branching off into the clinical side of medical esthetics, Pamela attended Florida College of Natural Health and became a licensed Electrologist, Registered Facialist and CME. Her interest in the intrinsic health of her clients led her to pursue Functional Medicine and is a certified Lifestyle Educator with First Line Therapy. Pamela believes that proper care of the skin starts with health of the body inside as well as out.
---